Match your calendar with your pill intake and plan your appointments easily. Stop counting.
Email me the starting day of your calendar and receive you PDF for free.
veronique.bourcier@xxformat.com
This is a Beta version. Feel free to ask for any improvement e.g. a personalized title; a different page size (currenlty A4); a different number of weeks on a page; a different number of pages (currently 3); changes in grid lines; personalized colors (background cell colors, line colors and weight); any other suggestion is also welcome.
Example of calendar starting on Friday, January 10, 2020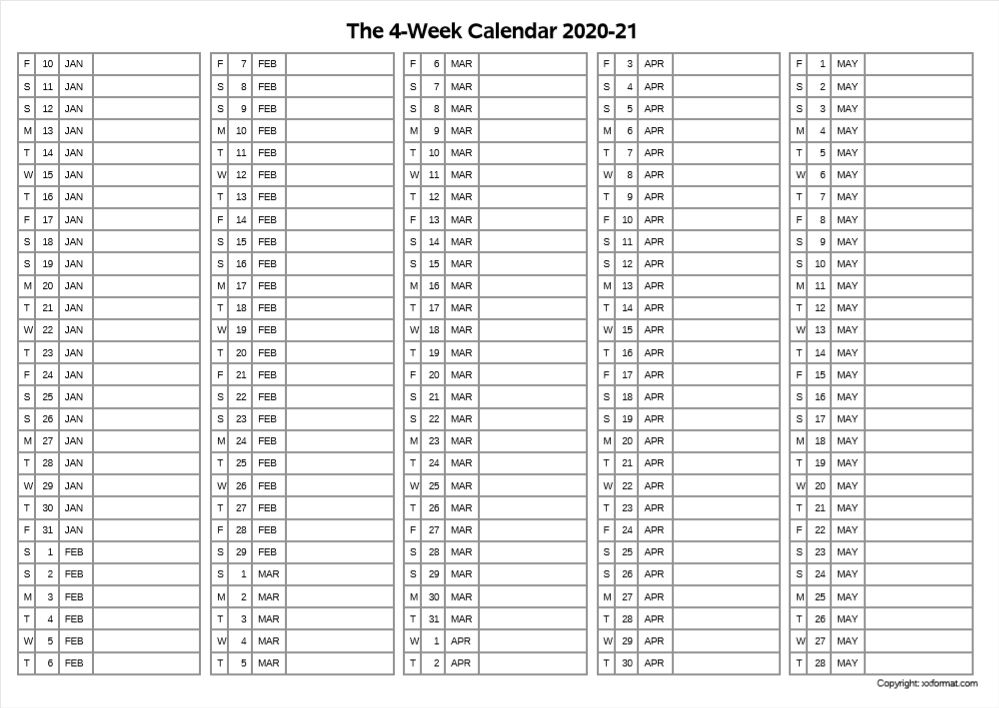 PDF
4weekcalendar_2020-01-10